A cyber attack, such as malware, phishing, social engineering, and cloud computing vulnerability, leaves your business at risk for a significant security threat that can put your productivity at a standstill. Your IT partner should have solutions in place to keep your company safe, so your people can continue to work.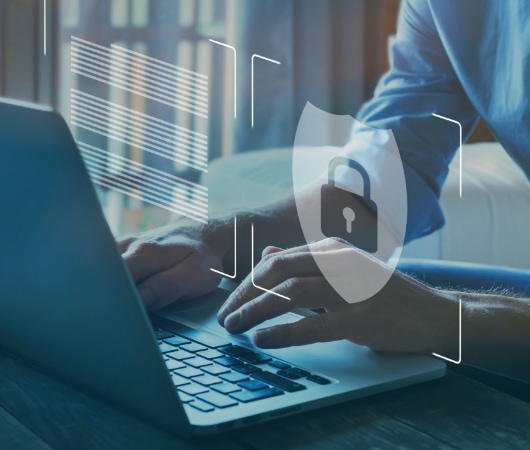 A Comprehensive Cyber Security Strategy
Beginning with a thorough security assessment, Digital Fire takes a proactive approach to safeguarding your business's data and network as part of a comprehensive IT plan for an all-inclusive flat rate.
Our dedicated IT staff develops a robust security infrastructure, including information security, network security, and an iron-clad security policy, that keeps your business safe. During a security emergency, a Computer Technician addresses the security problem and implements a fast, effective solution.